Public Safety Network: Strategy and Benefits
NGCC's core programme, Public Safety Network, will be delivered using a phased approach with clear investment decision points – enabling Oversight Ministers to make informed and transparent decisions.
The Executive Governance Board will be accountable to Oversight Ministers for achieving the investment outcomes.
The Programme Control Board will be responsible for delivering the Programme and will be accountable to the Executive Governance Board.
Crown Infrastructure Partners will be engaged as a delivery partner to manage the procurement, infrastructure investment and delivery of core network capability, leveraging their experience from similar initiatives.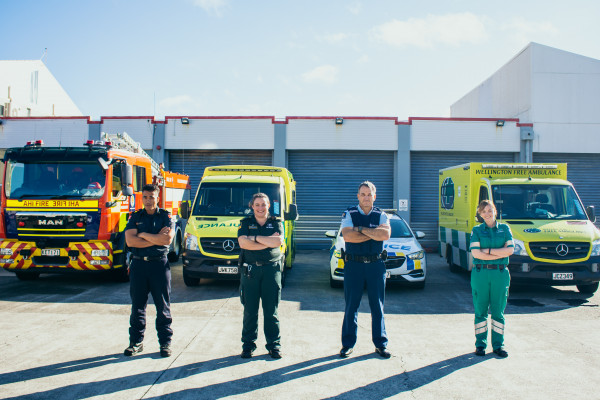 The PSN programme will be delivered in four phases:
1. Initiate
In 2020, a new Lead Entity was established, alongside governance mechanisms put in place and preparations made for the market procurement, including documenting agency requirements.


2. Establish
In this phase commercial service providers will be sourced and contracted for mission-critical-communications services (cellular and digital radio), transitioning agencies from their existing services to the PSN.
Frontline communications equipment will be replaced, enabling new ways of working. Legacy networks will be assured until the transition is complete and then decommissioned.


3. Enhance
To enhance PSN's cellular service quality, this phase will include increasing back-up power to improve outage resilience and investing in new coverage to fill state-highway gaps and infrequently visited areas.


4. Evolve
Once cost-effective and fit for purpose, the Lead Entity will deploy satellite services to evolve PSN's capability, transforming digital radio to satellite – with full capability and nationwide accessibility.

The benefits of PSN
The PSN carries many benefits for the public and frontline's safety:


Safety
By being able to track our staff and volunteers location and status, the PSN can improve their safety.
Coverage
The PSN will provide reliable and resilient coverage for emergency responders throughout New Zealand.


Common capability
PSN will provide a common capability among Fire and Emergency, Police, St John and Wellington Free Ambulance, enabling more efficient incident resolutions.


Future-proof
PSN will provide the potential for services like video, messaging and data services to be used alongside voice capability.


New ways of working
The PSN enables responders to access more information to improve situational awareness and response. For example, telemedicine could allow patients to be treated on-site rather than going to the hospital.